Thanks to Daughter #3, Catherine, we could enjoy the traditional roasted lamb. This moment of culinary happiness reminds me of my old Pauillac childhood pals. Jim Martin, gone today, was a close friend.
« Jim » was his official first name. Its English sounding always puzzled me. English-speaking people were scarce at the time in the area. Son of a butcher, later himself a butcher, he was quite a character. Solidly built, he was a good tennis and rugby player and had a heart of gold. In this time of lockdown, memories come back to the surface by the dozens.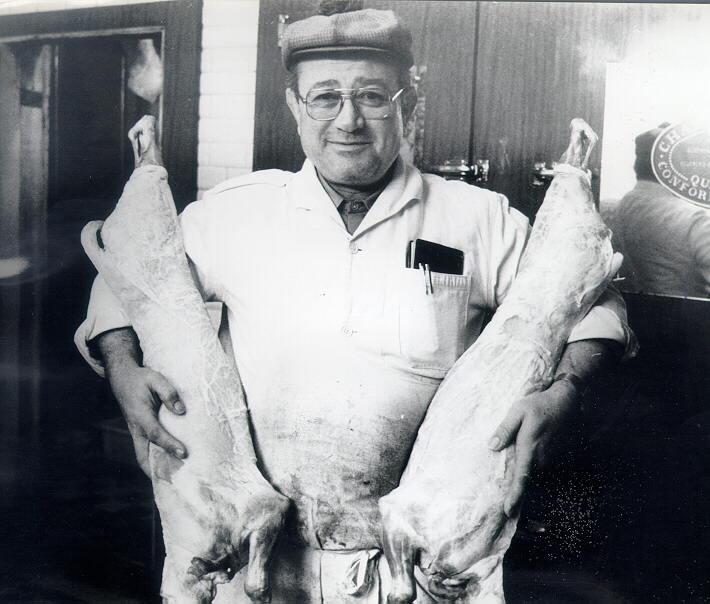 « Agneau de Pauillac » is a milk-fed animal that draws its name from the Pauillac train station where it used to be shipped all over the country. Winter approaching, after the harvest, the sheep were admitted in the vineyards. They would help clean the ground from grass … and enrich the soils. However, the unruly lambs were a threat to the vines and the trellises. They were kept at the barn 24/7 and were only reunited with their mothers in the evening.
To drink with this delicacy, we needed, of course, a Pauillac wine. I have some at hand. I keep in my cellar a few half bottles of 1952 Lynch Bages I cannot use when more than two around the table. This magnificent wine from a not much hyped vintage has remained in the shade of the fantastic 53. It was made by my grandfather and his Cellar Master Roger Mau. The word « enologist » had not been invented yet. Both had great talent and produced splendid vintages over 35 years.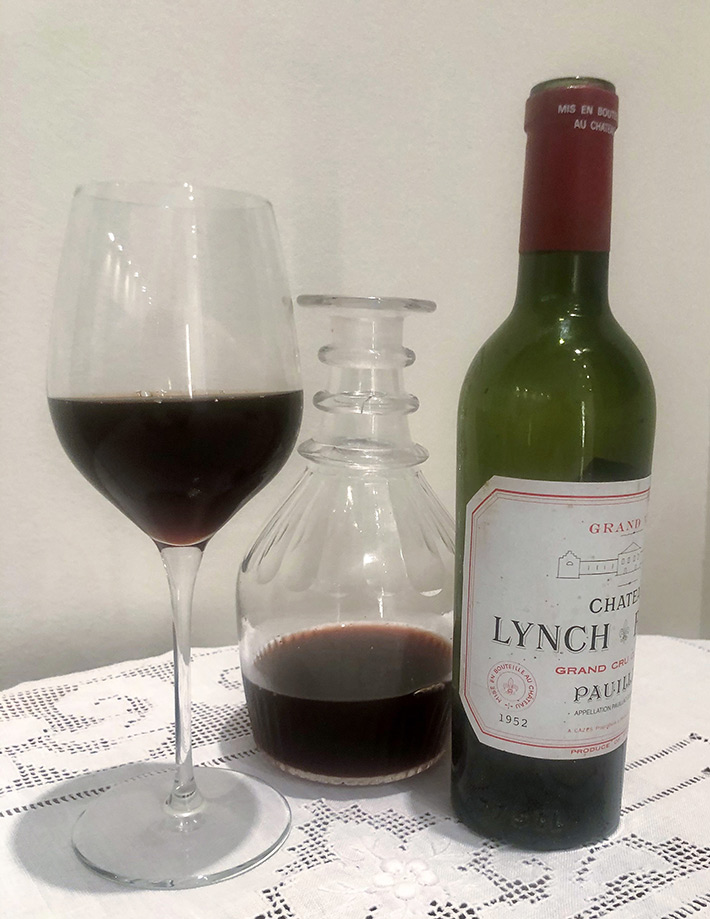 I'm struck by a detail : the label is way too large and the vintage is typewritten. In those days, paper was scarce and printing expensive. Most of the wines, even the most prestigious ones, sold in bulk to merchants, were bottled and labeled in Bordeaux or London, sometimes in Bremen, New York or San Francisco… At the winery, we just kept a pile of « one-size-fits-all » , non-vintage labels, for château-bottling odd sizes from half-bottles to imperials, in tiny quantities. Esthetics came after cost efficiency !!!
Jean-Michel Cazes